Father's Day Craft Idea
Father's Day Gift Card Tie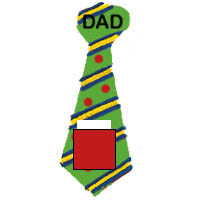 Objectives
Children will use art tools to make a craft.
Children will develop hand/eye coordination.
Children will develop fine motor skills.
Materials
Card stock paper

Markers, ribbons, stickers, glitter, decorating materials.
Tie pattern

Crayons, markers,

Glue

Scissors
Instructions:
Print tie printable and cut out. Trace tie and gift card pocket on to cardstock paper and cut out. Add glue to three sides of the gift card pocket (as indicated on pattern) and glue to the front of the tie. Let children decorate the tie. Let dry. When dry, place gift card into the pocket.
Variation:
Let children write their own little gift card for helping Dad clean the car, etc.

For our Newsletter Subscribers: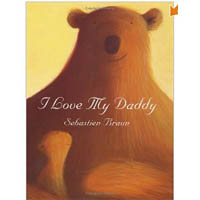 I Love My Daddy Father's Day Book

Movement Activities

Daddy Daddy
(Tune: Twinkle, Twinkle, Little Star)
Daddy, daddy let me say
I love you in every way
I love you for all you do
I love you for being you
Daddy, Daddy let me say
Have a happy Father's Day!