Christmas and Holiday Celebrations
christmas, Hanukkah, and Kwanzaa Activities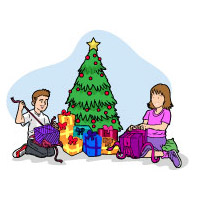 December is a time of joyful celebrations. Whether you celebrate Christmas, Hanukkah, and/or Kwanzaa, it's a time of gift giving and a time for reflection. It's a time to be with family and friends. It's a time for people to come together, to put aside their differences. In this month's Twiggle Magazine, we've gathered some fun and inspiring Christmas-, Hanukkah-, and Kwanzaa-related poems and songs as well as developed new craft, literacy, math, and snack ideas and activities. We at KidsSoup wish you and your loved ones a Merry Christmas and a Happy Hanukkah and Kwanzaa!
Activities



Worksheets/Coloring


Rhymes


Healthy Facts and Tips
Here are some tips for healthy eating during the holiday season:
Eat five or six small meals daily.
Eat a light, healthy meal a few hours before the holiday event.
Eat slowly and listen to your hunger cues.
Use only small amounts of sauces and gravies.
Choose your favorite dessert and share it with someone.
Go for a walk with your family after a heavy meal..


Crafts



Recipes


Christmas Celebration and Activities




What you do:
Read a book about Christmas to your children.
Ask children to tell you some other things that they know about Christmas or how they celebrate Christmas. Make a list on the board or on a sheet of chart paper.
Explain that people from different countries and different families celebrate the winter holiday season in different ways. Some families celebrate Christmas. However, they may do Christmas activities differently.


Hanukkah Celebration and Activities

What you do:
To introduce children to the meaning of Hanukkah, read Festival of Lights: The Story of Hanukkah by Maida Silverman and Carolyn Ewing or another book about Hanukkah. Tell children the following story about how Hanukkah (also known as Chanukah), the Jewish Festival of Lights, first began.


Kwanzaa Celebration and Activities

What you do:
To introduce children to the Kwanzaa holiday, read a book such as My First Kwanzaa Book by Angela Shelf Medeari or My First Kwanzaa by Karen Katz. Explain to children that Dr. Maulana Karenga created Kwanzaa in 1966 because he wanted African-Americans to have a special time in which they could celebrate their heritage, or past. The word "kwanzaa" means "first" and symbolizes the first fruits of the harvest. People celebrate through singing, speaking, and dancing. It is built on seven principles or ideas called "Nguzo Saba."


Poinsettia Literacy Activities

What you do:
Show children a real poinsettia plant or a picture of one. Ask, "Do you know what the name of this plant is?" Allow children time to respond. The name of this plant is a poinsettia. Give children an opportunity to view the plant up close. Let them gently touch its leaves. "What words describe this plant?" Allow children time to respond. (Possible answers include the following: red petals, bright yellow centers, shiny green leaves, velvety, soft, etc.). Explain, "The poinsettia has become a symbol of Christmas to many people all around the world.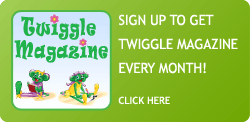 Activities

12 Days of Christmas
Sing this popular Christmas song with your children with the help of felt story pictures. Or make up new verses to the "12 Days of Christmas" song.



KidsSoup Resource Library
NEW This Month:

Christmas and Holiday
Celebrations
Crafts and Activities
Sign up for access to
our entire resource library: