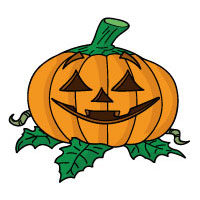 Spooky, kooky, creepy, and fun—Halloween is the time of pumpkins, ghosts, bats, spiders, jack-o'lanterns, and witches, silly-fun tricks and trick-or-treating, and candy corn and bobbing for apples. Adults and children alike love Halloween. We can let our imaginations run wild and be just a little bit wicked. This month access our KidsSoup Online Resource Library to find fun Halloween-inspired arts and crafts, activities, games, party ideas, and resources to help your kids get into the Halloween spirit.
Sign up to get the KidsSoup Newsletter
Activities


Worksheets/Coloring


Game


Healthy Facts and Tips

Tips for a Healthy Halloween
The two words "healthy" and "halloween" aren't usally used together. Soon you'll be hearing the words "Boo!" and "Trick or Treat" as little witches, superheroes, and vampires knock on your doors for treats. Treats are a part of the tradition; however, treats don't have to be only candy. When gathering the treats you will offer this year think about some other options. We have gathered some ideas for you.


Bats Activities and Games

What you do:
To introduce children to bats, read the book Stellaluna by Janell Cannon. The inside book flap summarizes the story this way: "Separated from her mother before she is old enough to fly, Stellaluna finds out that all winged creatures eat fruit. But swallowing food that crawls is just one of the many amazing things this little fruit bat must learn to do. Not all are lessons in survival. For as Stellaluna adapts to the habits of her new family, she learns the essence of friendship in humorous and touching ways."


Halloween Story Rhyme

What you do:
Five Little Ghosts Felt Story Rhyme
Color or print five little ghosts on heavy printing paper and cut out. Laminate for extra strength and cut out. Glue to craft sticks and use as puppets to recite the poem.
Let children play each character that chases each ghost away.


Spiders Activities and Games

What you do:
Spiders scary or nice?
Show children some pictures of various types of spiders. Ask them about their experiences with spiders. Do they like them or not? Make a chart. Look at different pictures of spiders. Discuss what spiders look like, what they do, and why children are or are not afraid of them. Explain that spiders have eight eyes but cannot see very well. Most spiders are very small and not dangerous. They help us by eating insects that we may not want to have around.


Pumpkin Activities and Crafts

What you do:
What's Inside a Pumpkin?
Place a pumpkin on a table. Encourage children to try to lift the pumpkin to see how heavy it is. (Make sure that children keep the pumpkin over the table.) Let children touch and feel the pumpkin. Ask children to describe the pumpkin. Does it feel cool or warm? Smooth or bumpy? Cut a large circle around the stem and remove the stem. Have children examine the cap closely.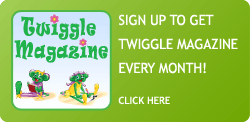 Halloween Rhymes

Ghost Finger Play
I saw a ghost (Fingers circle eyes.)
He saw me too (Point to yourself.)
I waved at him (Wave your hand.)
But he said, "BOO!"



KidsSoup Resource Library
NEW This Month:

Fairy Tales
Preschool and Kindergarten
Lessons, Crafts, and Activities
Sign up for access to
The resource library: