Fire, Firefighter, and Safety Kids Activities
Fire, firefighter, safety lessons, activities, crafts, and printables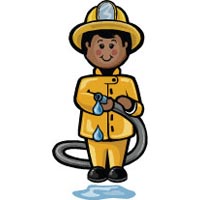 By providing young children with the tools and skills that they need to keep healthy and safe, and by setting good examples through our own actions, we instill in our children the knowledge and opportunities that they need to make good choices now and through the rest of their lives. This month in KidsSoup you'll find fun and educational health-and-safety-related lessons, activities, crafts, and printables to help you teach your children the information they need to know to be healthy and safe.
Sign up to get the KidsSoup Newsletter
Worksheets/Coloring


Online Story


Healthy Facts and Tips

Teaching Our Kids to Be Safe
Teaching our children to be safe may be the most important skill they learn, but it also may be the most difficult. As parents and teachers, we need to prepare our children to face dangers, but how do we do it without overly scaring them? Here are a few tips:
Help your children memorize their full names, address and telephone number. Read more ...




Crafts


Keeping Safe (911)

What you do:
Read the interactive book It's Time to Call 911: What to Do in an Emergency by Inc. Penton Overseas to help children learn what to do in case of an emergency.

It is important that children know what to do during an emergency, especially if an adult is not present. Children need to know how to dial 911, and conversely they need to know that they should NOT dial 911 unless there is an emergency.


Fire Safety


What you need:
Book:
Sequencing cards
Lighter
Matches
Matchbook and Lighter printables


What you do:
To introduce children to the concept of fire safety, read the book Flashing Fire Engines or another book about fireto children. Through this rhyming book, children will learn all about one of their favorite machines—the fire engine.
The blurb on the back of Flashing Fire Engines by Tony Mitton says it best, "Jump on the fire engine with a trio of brave animal fire fighters in this exciting picture book. Lively wordplay, vibrant art, plus a helpful picture dictionary, make learning about fire engines fun!"


Street Safety

What you do:
Read My Car by Byron Barton. Discuss with children what Sam does to keep safe on the streets. (He obeys the laws, he stops for pedestrians, he reads the signs, and he drives carefully.) Talk about seatbelts and how they protect us in case of an accident. Place pictures on the felt board and talk about how the items in the pictures keep us safe: blinkers, headlights, seatbelts, signs, light signals, pedestrian crossings, eyes, ears, safety signs, etc.


Germs and Handwashing


What you need:
Book:
Cooking spray
glitter
Stop Germs! poster
Good Handwashing poster


What you do:
Keeping children, especially school-age children, healthy sometimes can be a challenge. Because children are exposed to so many other children in school, it seems inevitable that they will get sick. This does not have to be the case. Setting a good example by washing our hands and teaching our children to do the same can help prevent germs, viruses, and bacteria from infecting our children.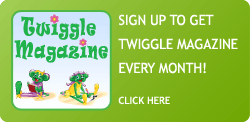 Movement Activities

Firefighter's Workout
Firefighters need to stay healthy and strong to be able to carry the heavy fire equipments. Let children join you in a firefighter's workout. Do exercises like jumping jacks, leg lifts, running in place, and carrying buckets full of water from one place to another, etc.



KidsSoup Resource Library
NEW This Month:

Back to School!
Lessons, Crafts, and Activities
Sign up for access to
our entire resource library: