Mother's Day Crafts and Gift Ideas
Mother's Day Gift Ideas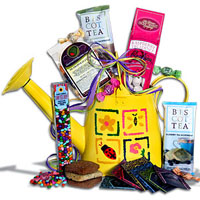 Objectives
Children will use art tools to make a craft.
Children will develop hand/eye coordination.
Children will develop fine motor skills.

Materials
Craft materials for each craft
Scissors
Glue
Mother's Day Crafts and Gift Ideas:
Nothing will make mothers happier than receiving a gift that their kids have made with their own hands and given with love!

Personalized Bookmarks
Photograph children and print the pictures. Cut a piece of cardstock large enough to glue the picture on. Have children decorate the bookmark with fingerprints, glitter, stickers, etc. and then glue their picture on the bookmark. Laminate.
Bath Salt
3 cups Epsom salts
1 tablespoon glycerin
Perfume (rose, lavender, or something flowery scented)
Two drops of food coloring
Pretty glass container
Lace doily or fabric
Ribbon

Place Epsom salts in a glass or metal container. Combine glycerin and food coloring. Add perfume to make a fragrant mixture. Then add to Epsom salts. Stir thoroughly. Fill into a pretty glass container. Cover with a lace doily or fabric. Use a rubber band to hold in place. Tie a pretty ribbon around and attach the following poem:
Here's a gift for Mother's Day.
I'll try my best in every way.
But if you get upset with me . . .
Relax and soak!!  Don't you agree?


Mother's Day Cards
Make a Mothers Day card, but instead of presenting to her first thing in the morning, hide it and let Mother go on a Mother's Day hunt. Write little hints on where to find the next clue on a piece of note paper. On the note add a small sentence what you love about your mother (I love your hugs, I love your eyes, etc.) and attach a chocolate heart to it. Eventually let the clues lead to your card.  
Variation: Leave a chocolate heart trail to your Mother's Day card.

Mother's Day Writing Prompt (card)
Cut a piece of craft paper and printing paper in half. Let children draw a picture of themselves with their mom doing something they enjoy doing together on the printing paper. Let them write about it or verbalize their thoughts to you to write on the page. Glue onto craft paper to leave a frame.

Mom's Day Coupons
Make a Mother's Day coupon case and place a few homemade "coupons" inside. They could be for various things to help mom, such as "one free back massage," "one free toy wash," "help to fold laundry," or anything to make Mom's life a little easier.

Flower Pin or Magnet
Get some silk flowers (visit a local thrifty store) and cut petals off the flowers. Cut a circle out of craft foam and let children glue petals to the top around the circle. Glue a pompom in the middle and let dry. When the flower has dried, hot glue a pin on the back of the shape to create a beautiful pin or hot glue a magnet to the back.
Variation: Take a headshot picture of each child and scale down size of picture to one-inch. Glue a clear, flat glass pebble gem to the top and cut excess picture. Glue picture gem to the middle of flower.

A Special Gift Box
Decorate a box or print the box pattern on heavy printing paper. Let children color it. Fold box and tie together with a piece of yarn. To make the card, print poem and let children draw a picture of their mother on the page. Glue page onto a piece of craft paper and fold. Let children write and copy the following poem:
To My Mom
This is a very special gift,
That you can never see.
The reason it's so special,
It's just for you from me.
Whenever you are lonely,
Or ever feeling blue,
You only have to hold this gift
And know I think of you.
You never can unwrap it.
Please leave the ribbon tied.
Just hold the box close to your heart,
It's filled with LOVE inside.
Mother's Day Kisses
You will need wrapped candy kisses, colored tissue paper or a small piece of netting, and ribbon. Cut the tissue paper or small piece of netting into a squares. Place a handful of candy kisses in the center. Gather together the sides of the tissue paper square and tie with a small ribbon. To the ribbon's bow, attach a hanger with a mother's day poem or let the children color a picture.
Lots of love and Mother's Day kisses!
From:
Flower Pots
For this craft, you will need a small clay pot, acrylic paint, craft foam flowers, green craft paper, glue, craft sticks, picture of each child, moss or Easter grass, and green flower foam.

Let children paint their flower pot and/or make thumbprint flowers all around the pot. Glue gems or small foam stickers to the middle of each flower. Give each child three craft foam flowers. Have them glue each to a craft stick. Let children add green craft paper leaves to the sticks. Take the child's picture and cut their face out and glue to one of the flowers. Put a piece of green flower foam in the bottom of the pot and add moss or Easter grass to cover. Stick the flowers in the pot.

Cup of Tea Card
Print cup pattern and trace on wallpaper or other decorative paper. Have children cut it out and glue (only around the edges) onto cardstock paper. Insert a tea bag with the string hanging out.
Here is a gift for Mother's Day
I'll try my best in every way.
But when you get upset with me,
Relax and have a cup of tea!

NEWS:
Coming for Mother's Day 2012: Simple Mother's Day Gift Baskets

Additional Mother's Day Craft Ideas
Available for our Newsletter subscribers
A Special Gift Box
with Poem

MOM Picture
Frame Craft


#1 Mom Hanging Decoration Craft Kit

Customizable Pot Holders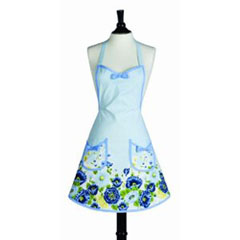 Jessie Steele Bib Audrey Blue Poppy Fields Apron only $29.53

Mother's Day Rhyme:

For My Mother
(Author Unknown)
Here are flowers
For a very special day
Just for you
On Mother's Day
I must have been born
Beneath a lucky star
To have a mother
As nice as you are!




Dear Mom,
I will love you forever;
And forever you will be
The most wonderful mother,
You mean everything to me.

I thought of buying you flowers
In the usual way,
But I knew you would prefer
A FOREVER bouquet!

Use this poem together with a flower craft or flower picture.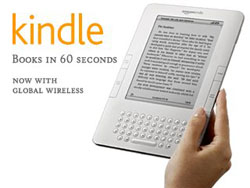 Kindle Wireless Reading Device (6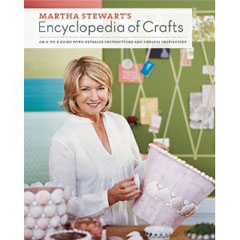 Martha Stewart's Encyclopedia of Crafts: An A-to-Z Guide with Detailed Instructions and Endless Inspiration